Treasure Hunts in Vietnam
A great treasure hunt that allows guests to go in a culinary trip through Ho Chi Minh city  center giving the opportunity to participants experience some of the best delicacies in town.
Fall in love with Vietnam cuisine!!
Our best seller team building activity!
This activity is a fusion of treasure hunt and great race where teams use a tablet to solve team challenges and get instructions.
Throughout this scavanger hunt the teams will unlock some hidden treasures of the city while seeing some of the best locations and solving team challenges that will make them taste, touch, learn, experience and most of all have fun.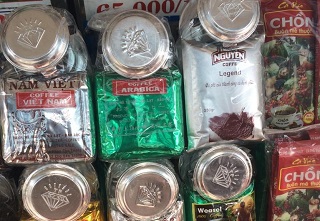 Discover Ho Chi Minh City by its taste with this delicious scavenger hunt.
This treasure hunt is one of the best ways to do sightseeing Vietnam while tasting its marvellous cuisine with the help of a guide.
Treasure Hunts in Ho Chi Minh City
The best way to discover the city is with our scavenger hunt!
No one does it better!
We have the largest portfolio of team building activities and the most experienced team in the creation and production of exceptional programs in Vietnam.