Team Bonding Activities
What about an event with Food and Wine in Vietnam? Nothing better than a good food experience to bring people together.
An innovative and original food and wine team bonding activity where guests will become wine makers for a day starting by a lecture from a professional sommelier and by blending different mono-grapes wines. Guests will create their own wine. This activity involves everyone, even those that do not drink wine as they can be involved on drawing the bottle label or coming up with the marketing strategy, as if a real wine company. Wine Making Academy is the best team bonding activity of its kind in Vietnam.
A great treasure hunt that will allow to sightseeing Ho Chi Minh City's historic centre while tasting its specialties. This adventurous group game will take guests on a culinary trip trough Ho Chi Minh City's paths and alleys.
Get on this outdoor journey and discover the secrets of the palate!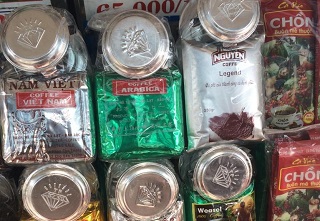 Discover Vietnam by its taste with this delicious scavenger hunt.
This group game is the best way to sightseeing Ho Chi Min City while tasting its marvellous cuisine. The Vietnam Food Safari will take guests on a culinary trip giving the opportunity to participants experience some of the best dishes in typical restaurants located in Ho Chi Min City. Get on this journey and get to know the secrets behind the taste!
No one does it better!
We have the largest portfolio of team building activities and the most experienced team in the creation and production of exceptional programs in Vietnam.