Leaders Performance - The most creative and interactive drum games performance that will surprise everyone in your company!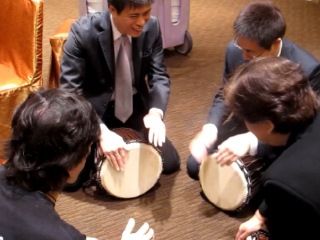 Program Outline
The best way for leaders to motivate and bond with their team is to surprise them with unexpected talent!
With the guidance of our facilitator, the leaders will receive a training to perform a rhythm and in less than one week the leaders will be ready to do a five minute show that will astonish their team and create that WOW! effect at your event.
This is the perfect icebreaker for your event, conference opener, company lunch or gala dinner.
Other team builder and ice breaker activities in Vietnam you might like:
No one does it better!
We have the largest portfolio of team building activities and the most experienced team in the creation and production of exceptional programs in Vietnam.