Outdoor Team Building -Feel the energy flow on our outdoor activities in Vietnam
Check here our going around group games. Amazing options to get to know the Vietnam culture.
Looking for outdoor team building games? We combined different group activities to create our Beach Olympics!
A wide selection of games and different sports. Cultures can be merged to give you a personalized corporate team building activity.
Our best seller outdoor team building activity in Vietnam! This teambuilding group activity is a fusion of treasure hunt and great race. Teams use a tablet to solve challenges and get instructions. Our best outdoor team building  to let you find Vietnam secrets while having a great and extremely fun experience.
Dance with the dragon and breathe some fire into your company values with this team building activity. Dragon, a legendary and mythic creature. Dragons are a symbol of China, believed to bring good luck. The Chinese Dragon is often seen in festive celebrations. This activity offers many challenges to any group. It gives your team the opportunity to work together. In addition to the construction part, teams will perform their own unique musical score and choreographed dragon dance.
A great treasure hunt that will allow to sightseeing  Ho Chi Minh City's. A great way to enjoy while tasting its specialties. This adventurous outdoor team building will take guests on a culinary trip through  Ho Chi Minh City's paths & alleys. Get on this outdoor journey and discover the secrets of the palate!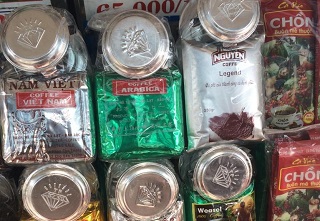 Discover Ho Chi Minh City's by its taste with this delicious scavenger hunt. This outdoor team builiding is the best way to sightseeing Vietnam while tasting its marvellous cuisine. The Vietnam Food Safari will take guests on a culinary trip giving the opportunity to participants experience some of the best dishes in typical restaurants located in the centre of  Ho Chi Minh City. Get on this journey and get to know the secrets behind the taste!
Building a catapult with bamboo? Even though the catapult has been used since ancient times, it has proved to be one of the most effective mechanisms during warfare. In this team building game you will have the task of building a real size catapult using bamboo, which will only be possible through some team work!
From a blueprint to a boat, it may seem impossible, but trust us, it's not! Water is capable of dissolving most things, but not this ultimate cardboard boat. In this outdoor team building game teams have to collaborate and coordinate, and every team member has a role to play. The finale of this challenge involves the seemingly impossible: launching the newly completed crafts and keeping them afloat – the proof of a job well done. Takes place in a lake, pool or the open sea, where teams will race for the best cardboard boat! Cut, tape, cut, assemble, paint, decorate and float!
Amazing Race Macau is an engaging group activity that requires both mental and physical skills to overcome different quests! A fun way to build strong interpersonal bonds combined with an amazing cultural experience throughout the historic center of HK. The participants will come across several challenges throughout the game. To solve each quest, teams will have to make use of their iPad instructions and maps. The goal is to learn more about the location where the game takes place while figuring out the solutions to the clues written in the cards.
No one does it better!
We have the largest portfolio of team building activities and the most experienced team in the creation and production of exceptional programs in Vietnam.